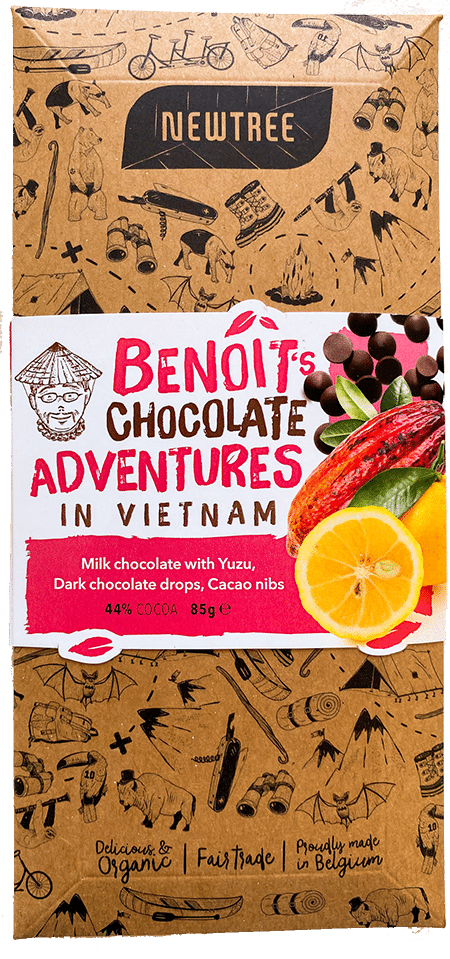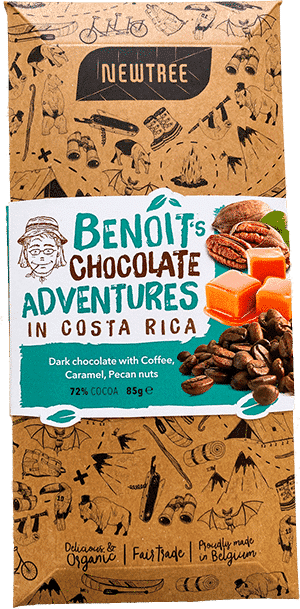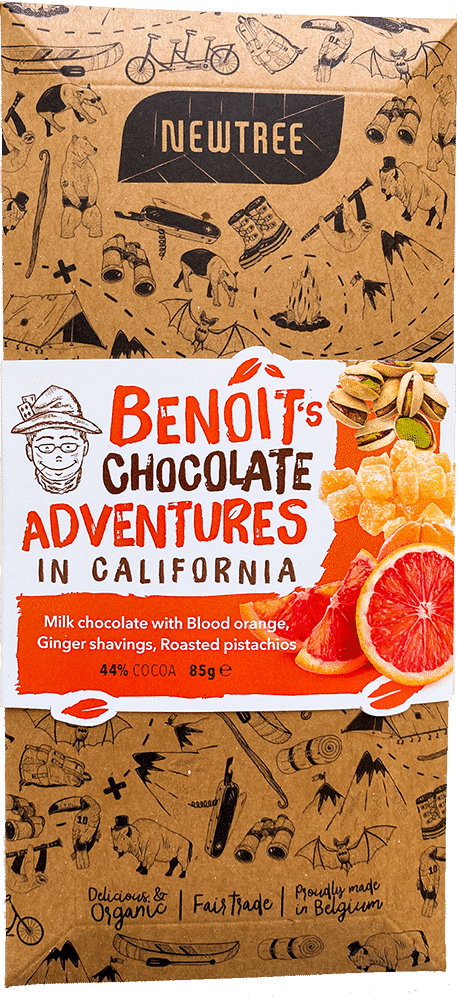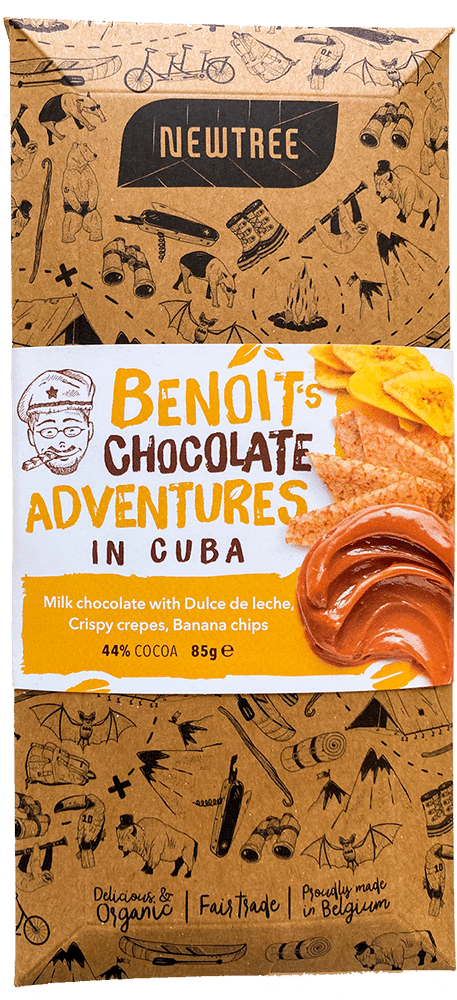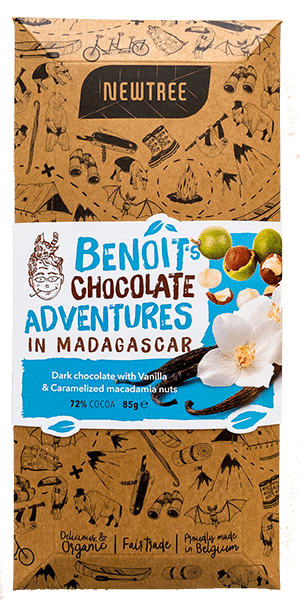 Autumn/Winter 2021 catalogue
Chocolate
Gifts
Coffret Chocolate Adventures
5 Tablettes Benoit's Chocolate Adventures
28.90 €
Box of 5 Benoit's Chocolate Adventures Bars 85g
California 44% Milk Chocolate Bar :
Pistachios + Ginger + Blood Orange Flavouring
Cuba 44% Milk Chocolate Bar :
Banana chips + Crêpes Dentelles + Dulce de Leche flavouring
44% Milk Chocolate Bar Vietnam :
Cocoa Nibs + Cocoa Nibs + Yuzu Flavouring
Costa Rica 72% Dark Chocolate Bar :
Pecan Nibs + Caramel + Coffee
72% Dark Chocolate Bar Madagascar :
Macadamia nuts + Vanilla flavouring
Characteristics:
Handmade in Belgium
Organic, Fairtrade and Carbon Neutral
Free delivery applies in Belgium for all orders over 40€ and from 50€ in France.
Orders placed before 2pm will be sent the same day. The delivery time is therefore 1 to 2 days in Belgium, and 2 to 7 days for the rest of Europe and the United States. However, we are not responsible for delays due to transport services.
At the end of the order, you can indicate in the notes if you want to attach a personal note to the package.
Ask your questions :
info@newtree.be
Instagram : https://instagram.com/newtree
You will also like
Manifestree
Nature, the inexhaustible source of innovation, is at the core of Newtree's philosophy. We are inspired by it while committing to respect its natural beauty and preserve it.